Fast prototyping and full volume production of even the most intricate shapes are guaranteed, when you optimise the advantages and capabilities of the water jet cutting process.
Water under well-directed pressure can slice through just about anything. The latest water jet cutting equipment makes short work of metal and stone of up to around 200mm in thickness, yet it can also create equally accurate shaping of thin or low-density materials.
The speed and reliability of the water jet cutting process make it ideal for shaping the most commonly used materials for parts and components. Such as polyurethane, rubber, plastic and wood. However, when you find the right water jet cutting services you can even commission flawless cuts in ceramics, fabrics, cardboard or paper using the power of water.
That sounds like a tall order for one precision cutting method. So, here's more evidence that the water jet cutting process is in a league of its own.
What is water jet cutting?
If you are wondering what is water jet cutting? – Basically, the latest water jet cutting equipment is infinitely programmable. It can be directed to release highly-pressurised water jets horizontally or vertically at every angle, to extremely tight tolerances.
Even the most complex of shapes can be produced this way, including engraving and cut-outs in small parts.
The benefits of water jet cutting
There are many benefits of water jet cutting, but we'll summarise a few here.
Using clean, cold water to create accurate cuts does not alter the properties of the materials involved – something alternative cutting and shaping processes can't claim. For example, laser cutting can warp and distort many pliable materials, and some traditional cutting equipment leaves rough edges on dense plastics, metals and stones.
Water jets don't even risk polished or mirrored surfaces, as scratches and even microscopic abrasion are avoided.
Nor is there a tension factor when applying water cutting techniques, as pressure is focused only along the cutting line. This can be vital when handling materials like ceramics, that may crack or break while being held inside less effective cutting machinery.
The unrivalled range of materials water jets can slice through includes safe fibreglass cutting. Particularly as the water jet cutting process does not release fragments of material or toxic gases.
All part of the high safety factor in water jet cutting systems.
What an expert water jet cutting process involves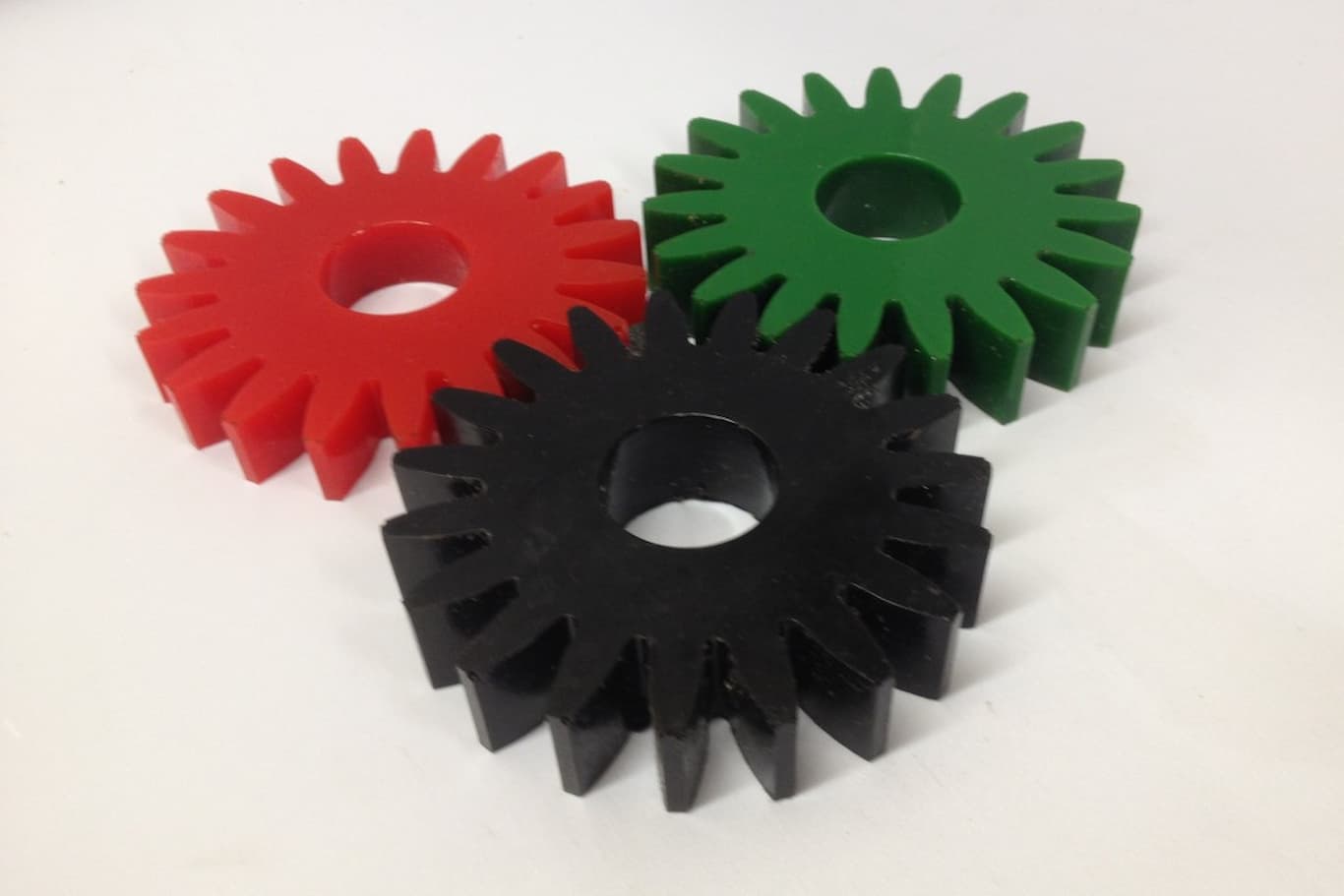 Custom Moulded Polyurethane is responsible for handling a diverse range of development projects and large part runs for our clients. So we have naturally invested in highly sophisticated water jet technology that uses the latest CAD/CAM system.
We get the initial brief in various formats, such as dimensional drawings or sketches, and DXF, DWG & IGES files with design templates. You could even just send us your part, and we can replicate it!
We are UK experts in polyurethane moulding, but our standing in the field of precision engineering enables us to source materials for clients who want to cash in on our buying power.
Once loaded – including nesting sheets if necessary – our technicians configure our water jet equipment to create accurate cuts and a flawless finish. No matter how exacting the specifications are. Including quick and efficient set-up for dual cutting, multilayer cutting and high-speed production of volume orders.
When the base material is hard, part of our skill is delivering an abrasive water stream that provides a superb quality of finish.
Another thing we are adroit at is cutting 100% accurately to reduce waste. There only needs to be a narrow margin between shapes cut from the same sheet. This is one of the reasons our UK water jet cutting service is so cost-effective.
It is also a low-cost precision cutting method thanks to the absence of tool manufacturing, mould making or tool storage.
The experts at Custom Moulded Polyurethane can programme the technology and begin the water jet cutting process soon after receiving the specs, and within a short time, customers have a flawlessly accurate outcome. UK delivery of water jet parts and components is also swift and carried out with the care you would expect from a company with such a stellar reputation in this sector.